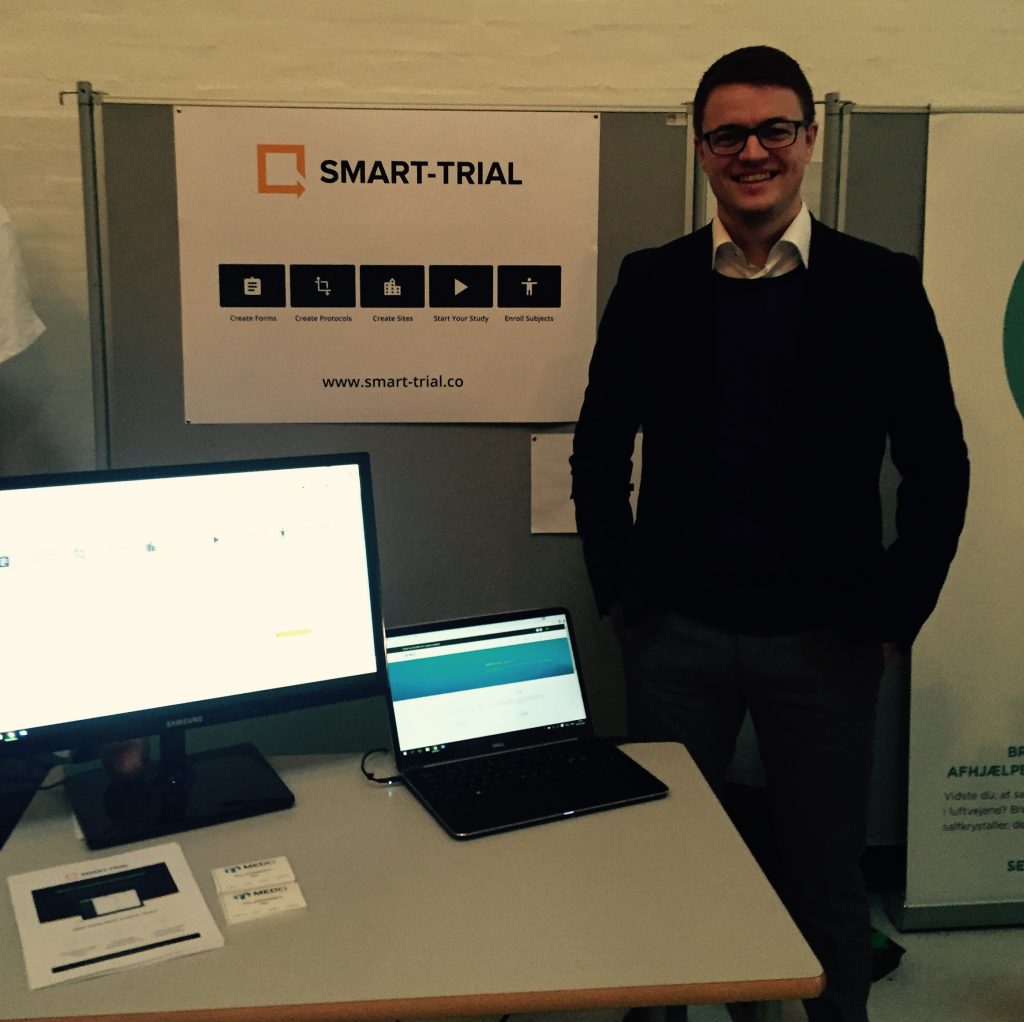 Today MEDEI made an appearance at Medico Bazar 2016 to introduce SMART TRIAL. The conference brings together clinicians, entrepreneurs, companies and, investors in the medico industry in Denmark. This was the sixth time the event took place. However, this was our first time at the Bazar. It was held at DTU, The Technical University of Denmark.
The conference was a success and many showed interest in SMART TRIAL. This interest fuels our passion for helping researchers with clinical trials.
The main objective of the event was to create a stronger network between relevant institutions and individuals in the field. And we were pleased with the passion and enthusiasm the conference provided. The MedTech industry in Denmark is very interesting. We are thrilled to establish connections with actors of all sizes, and we certainly hope we will have the opportunity to show up again next year.