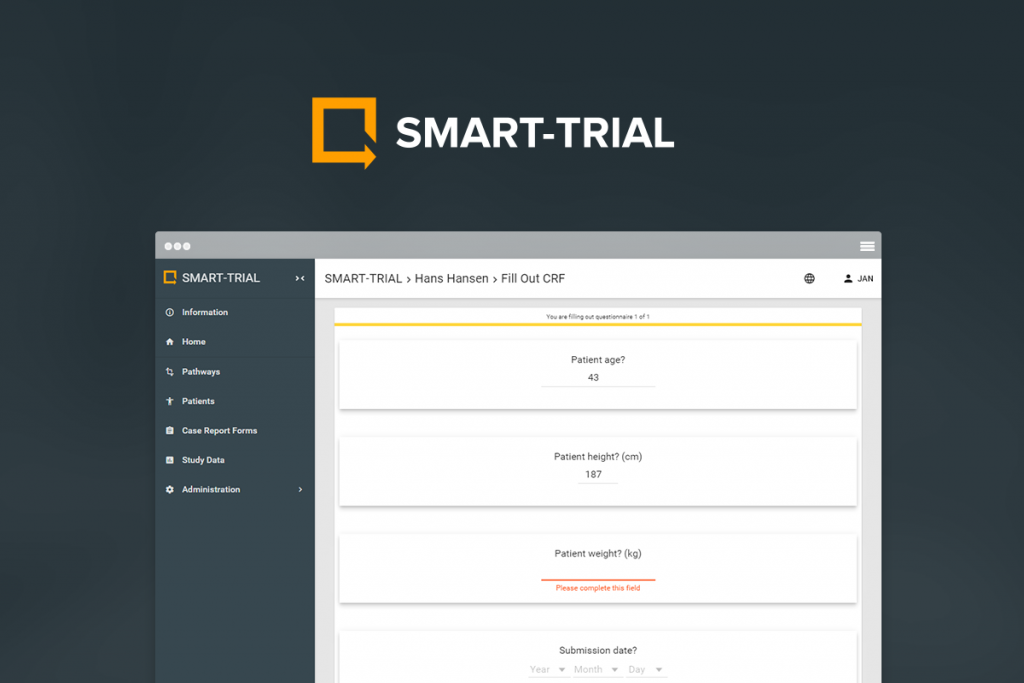 Earlier this year MEDEI became two years old, and therefore we wanted to give you an update on how things are progressing. We have throughout the years continuously kept on developing our skills within Health IT and Data.
In that context, MEDEI has taken on a journey of creating software for data collection in clinical research. The overall aim is to minimize bias and errors as well as providing researchers with quality data and real time insights to their study.
SMART-TRIAL beta will soon be available for its first subscribers. SMART-TRIAL is a web platform intended for clinical research. The application is suitable for all sizes of trials, from the Ph.D student study to the multi-center trial.
It comes at a straightforward price and will save researchers both time and energy! You can sign up and read more on www.smart-trial.co
You are always welcome to contact us about co-operation, consultancy assignments, or with other questions.
contact@medei.dk
(+45) 29 88 73 29